2020-2021 School Calendar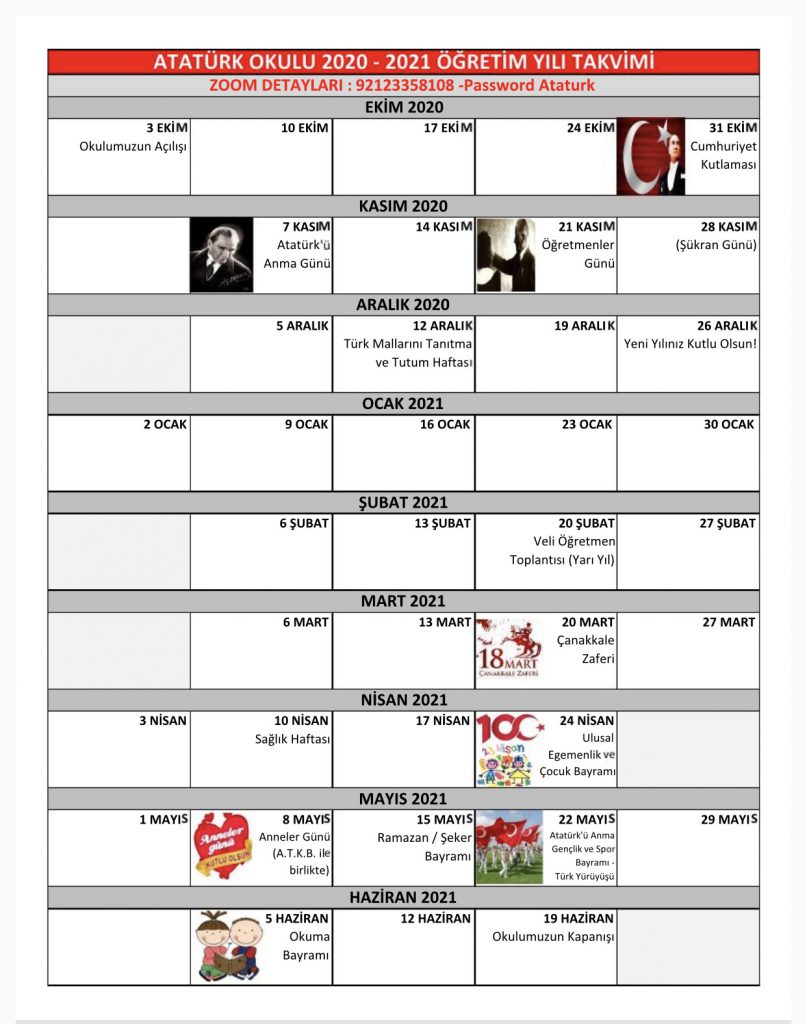 Ataturk School Curriculum
New York Ataturk School
Our Mission: To educate our youth guided by Mustafa Kemal Ataturk's principles and the values of the Turkish Republic. To raise honorable, contemporary young people who uphold, protect, and embody the national and cultural values of the Turkish Republic.
Under the auspices of the Turkish Women's League of America, the New York Ataturk school was established in 1971 in New York City. The core mission of the New York Ataturk School is to provide education and enlightenment according to the principles and vision of modern Turkey's founder, Mustafa Kemal Ataturk. The New York Ataturk School's main goal is to teach Turkish language, culture, traditions, history, music and folk dances as well as celebrate national and religious holidays.
The increasing numbers of Turkish families in the Metropolitan New York area and the growing strength of the Turkish Women's League of America's commitment to respond to the educational and cultural needs of the community have resulted in an increase in the activities of the New York Ataturk School.
Our experienced teachers were educated in Turkey and hold teaching diplomas from the Turkish National Education Ministry. Our students' ages range from 5-14 years old. The children are placed in classes based on their proficiency levels in Turkish. Our program begins with Pre-K and continues through fifth grade.
The New York Ataturk School follows the Turkish National Education Ministry's curriculum for elementary education and utilizes textbooks imported from Turkey. In our Pre-K classes students are engaged to learn Turkish through fairy tales, music and educational game play. Our elementary school students learn the Turkish language where teachers focus on reading, writing, grammar and vocabulary. In addition, a broad range of other topics are also taught from a Turkish perspective including social studies, history, geography, national and religious holidays, religion, traditions, and life skills. Children also receive instruction in Turkish arts such as music and dance and learn Turkish songs and folk dances from different regions throughout Turkey.
Our graduates receive a certificate equivalent to a Turkish Elementary School diploma. Students can also satisfy foreign language requirements in their local schools by receiving a foreign language proficiency certificate.
The New York Ataturk School typically begins its school year at the end of September or beginning of October and continues through the end of June. Classes are held weekly on Saturdays from 10:30 AM to 4:30 PM.
Ataturk School Academic Staff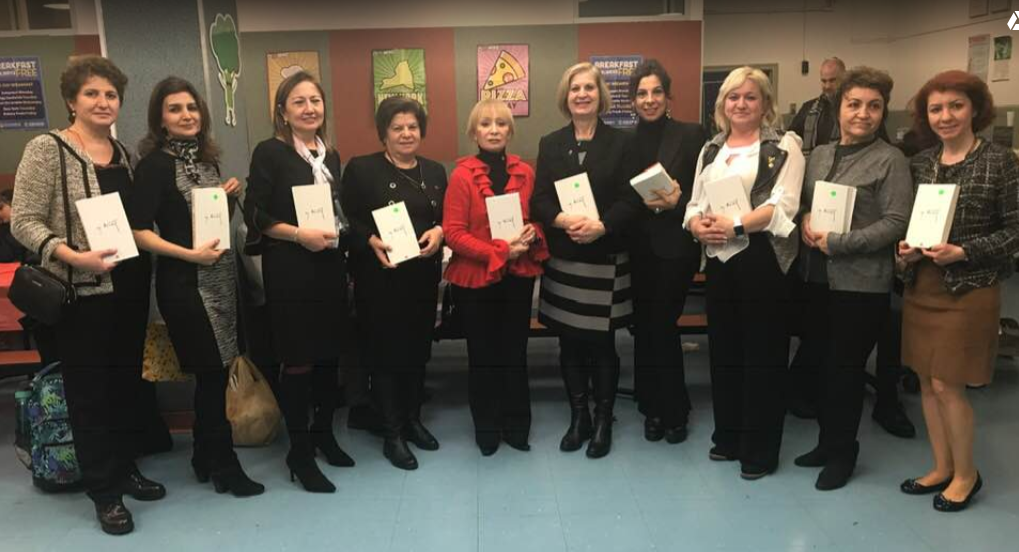 Tülay Taşkent, born in 1961 in Istanbul, is married and also the mother of Yıldız Taşkent, a Ataturk School alumni. She graduated from Vezneciler Elementary School and went to Cibali Girls High School for her secondary and high school education. She graduated from Istanbul University Literature and Geography Department in 1982.
After her internship at Istanbul Cibali Girls High School, she continued her education at La Guardia Community College and Queens College in New York. After starting teaching at New York Ataturk School in 1983, she moved to New York in 1985. Since 1995 she carries out her duty as the Principal of Ataturk School.
She currently works as the Director of Sales at the Asset Management Department of an American Bank. She received an Honorary Award from the New York Turkish Consulate General for representing the modern and educated Turkish women.
Seeing Ataturk School as a family, she feels so honored and fortunate to be able to assist young individuals through their Turkish education who follow the principles of Ataturk.
Sultan Çıkar was born in Denizli. After graduating from Dokuz Eylul University Department of Business, she started working as an accountant for a private company. Due to her love for teaching, she took courses at Gazi University Education Department and received her teaching diploma. Working in Şanlıurfa-Bozdoğan, Ankara and Kuşadası-Davutlar, she moved to New York and continues her teaching career at New York Ataturk School. She has two children.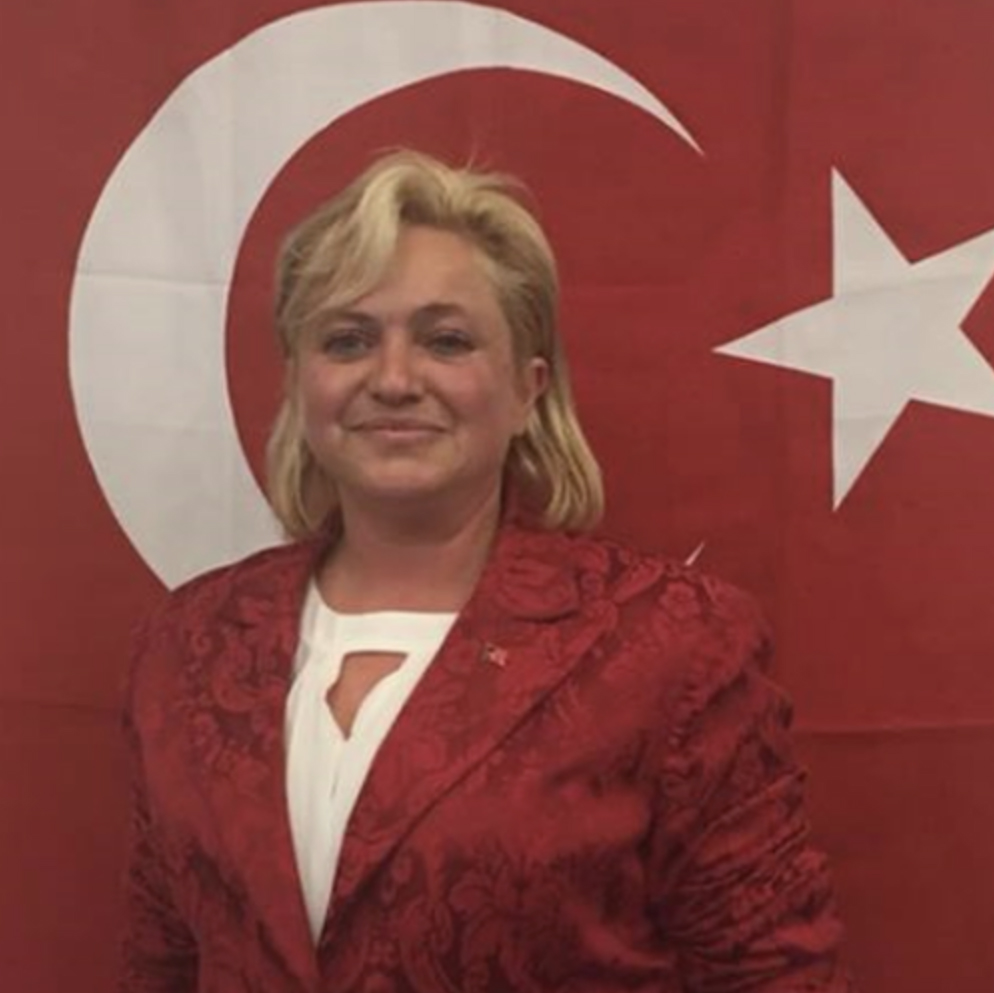 Müge Çilingir was born in Istanbul in 1975. Her family immigrated to Turkey from Macedonia. After graduating her primary schools as the valedictorian, she graduated from Marmara University Ataturk Education Faculty in 1998. She worked as a Literature and Math Teacher at Anadoluhisarı and Kavacik Ruzgarlıbahce schools.
With her family, she moved to New York in 2002 and since 2006 she has been teaching 5th Grade at New York Ataturk School. She also teaches Kindergarten in Long Island since 2009 . She feels so proud of being part of the Ataturk School family and taking an essential part of the students' Turkish education. She looks forward to pursue her teaching passion for the years to come.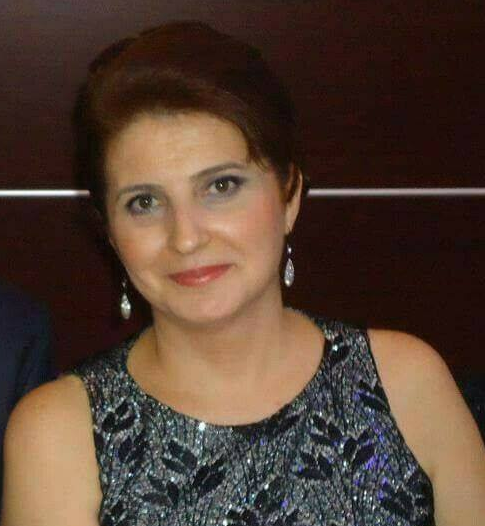 Aynur İşcan was born in Silistra, Bulgaria in 1968. After finishing her primary schools in Bahcelievler, Istanbul; she graduated from Trakya University School of Education in 1987. Due to personal reasons, she had to resign from her position in Erzurum and moved to New York in 1989. Between 1990-2002 she taught at the New York Ataturk School and attended Brooklyn College School of Education. Following her return back to Turkey, she worked at private schools and pursued the trends in education closely. Since moving back to New York for her kids' graduate education, she has been proudly a part of New York Ataturk School.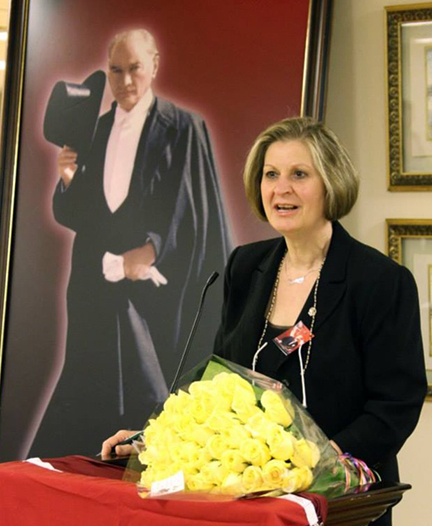 Necmiye Kaçaroğlu is a graduate of Bursa Health College. After finishing Management in Nursing and Learning Method in Adults Program at Florence Nightingale School of Nursing, she worked as the Head Nurse at SSK Bakırköy Maternity Hospital for 15 years. She has been working as the classroom teacher for the PreK-6 at New York Ataturk School.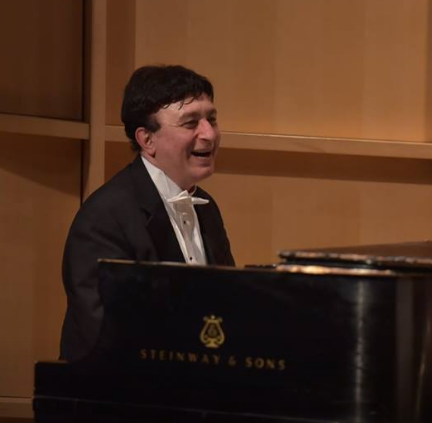 Nedim Katgı was born in Istanbul/Usküdar in 1955. He graduated from Istanbul Technical University Turkish Music Conservatory and also taught solfege and harmony courses between 1981-1983. He got the first place at the Turkish Golden Voice Contest in 1975 and his band "The Bus Passenger" was awarded the 1980 Orchestra of the Year. Sezen Aksu, Kayahan, Tanju Okan, Neco, Nükhet Duru, Secaattin Tanyerli, Selçuk Ural, Gökben, Füsun Önal, Sibel Egemen, Nil Burak are some of the performers of the band The Bus Passengers. Mr. Katgı moved to New York and continues his music career and teaching.
He is the founder and music director of New York Ataturk Choir.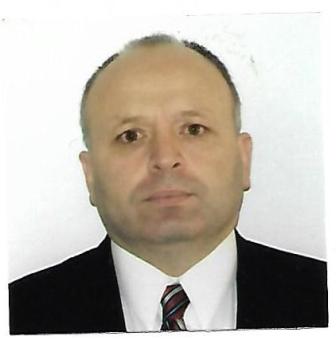 Halil İbrahim Konal has been playing folk dances since his middle school ages. He worked as a folk dancer and a teacher in amateur folk dance associations in Ankara. Worked as a folk dance teacher in various preschools, elementary, middle, high schools and colleges, he participated in several national and international folk dance competitions and festivals as well.
He moved to New York in 1995 and has been teaching at New York Ataturk School since 2014.
Nuran Kucur was born in Ortakoy, Istanbul. She started her education at Burak Reis Elementary School and graduated from Zubeyde Hanim Vocational High School and Kabatas Business High School. She holds an undergraduate degree from Marmara University Child Education and Development Department. Between 1988-1990, she worked as a substitute teacher in Bakırkoy, Istanbul. For the next 6 years, she was the head teacher for 3-6 age group classes in various private preschools. After her marriage in 1996, she moved to New York. She has two kids.
Besides worked as a teacher at Denizko Preschool, she has been teaching at New York Ataturk School since 2004.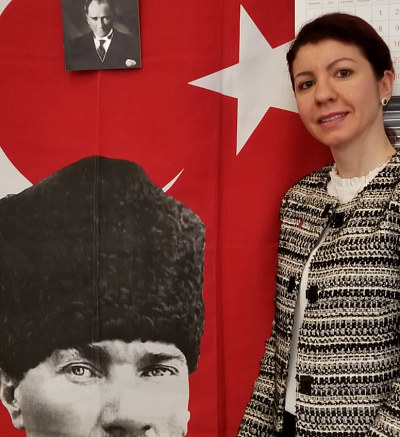 Dilek Özhan was born in 1973. After finishing her primary studies in Bakirkoy, Istanbul, she graduated from Marmara University Elementary Teacher Education Department. In 1997 she submitted her Master's Dissertation "The Importance of Play and Models in Education" to the same department and received her graduate degree. After working for 2 years as a classroom teacher at Kultur College, she worked at the ALEV Schools of St. Georg Austrian High School for 18 years in various positions such as class teacher, community head, public relations coordinator and assistant principal.
She moved to New York in 2017 for her daughter's undergraduate studies and has been working at New York Ataturk School since then.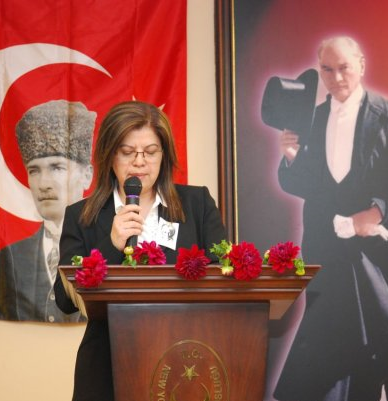 Ayşeli Turgut was born in Burdur in 1959. She graduated from Burdur Suleyman Demirel University Institute of Education in 1979 and finished her internship in Cigil Village in Konya. She taught at Burdur Askeriye Village Sehit Hazim Bey Elementary School for 13 years. Her students included kids from Social Service and Protection Institution. During this period, she was awarded a pension from the Ministry of Ecucation and with a Letter of Appreciation from the Burdur Governor.
After moving to United States in 1998, she started teaching at New York Ataturk School in 1999. Her love of kids and care for education kept her teaching her students of Ataturk School every Saturday for more than 20 years. She married with 2 kids and lives in Queens, New York.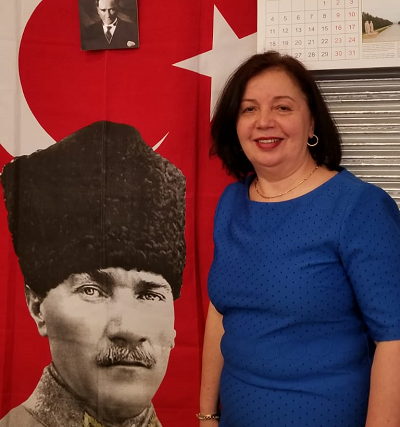 Neriman Yılmaz was born in Giresun in 1955. She finished her primary and secondary education in Yaglidere, Giresun and graduated from Giresun Girls High School in 1974. She holds her undergraduate degree from Ankara University Faculty of Literature, History and Geography. Between 1978-80, she worked at the Turkish Cultural Ministry Ataturk's 100th Birth Anniversary Office. During her undergraduate studies, she taught at various elementary schools in Ankara as a substitute teacher. She moved to New York in 1981 and since 1982 she has been teaching proudly at New York Ataturk School.